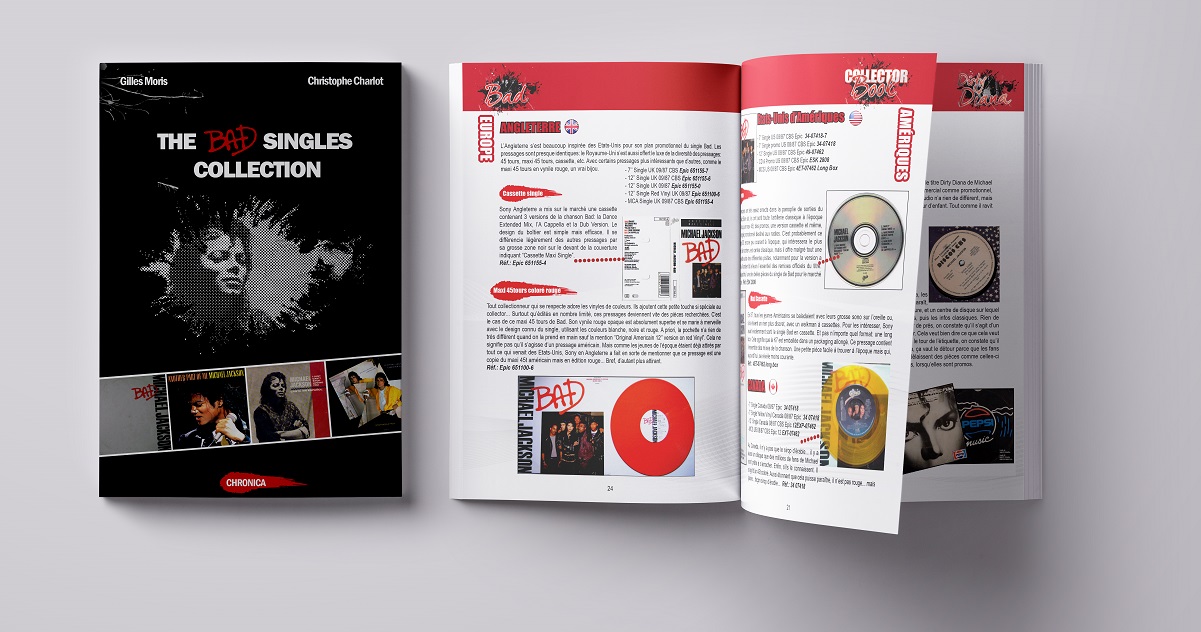 Par
Chronica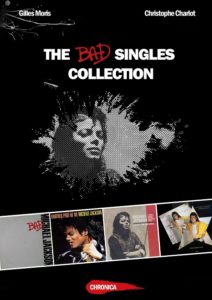 Le premier livre de la collection « Jackson Collector Book Series »  sortira tout prochainement. Initulé « The Bad Single Collection », il consacre les 120 pages qui le composent à l'ensemble des pressages de singles sortis à la période Bad.
I Just Can't Stop Loving You, Bad, Dirty Diana, The Way You Make Me Feel, Leave Me Alone et les autres sont passés au crible. Les pressages de l'ensemble des pays (Etats-Unis, Europe, Japon, Costa-Rica,…) y sont détaillés, référencés et illustrés.
Notre série de livres « Jackson Collector Book Series » a pour but d'informer les fans sur les collectors du Roi de la Pop, mais aussi d'aider de manière pratique les collectionneurs. Aussi, vous trouverez tout à la fois l'ensemble des pressages sortis par Epic dans les différents pays, mais également des explications sympas sur de nombreux d'entre eux.
Ce livre consacre pas moins de 120 pages aux collectors de Bad. Dans un format A5 deluxe avec couverture cartonnée. Cet ouvrage qualitatif se veut une pièce de collection lui-même. Ainsi, il ne sera imprimé qu'en édition limitée à 777 exemplaires. Pas un de plus.
Chaque livre est imprimé, avec le plus grand soin, au moment de la commande par notre partenaire Peecho. Cette technique permet de n'imprimer que le nombre souhaité de livre et d'éviter les stocks d'invendus qui finissent par être détruits.
Tenez-vous au courant sur la page Facebook de la collection Jackson Collector Books Series.